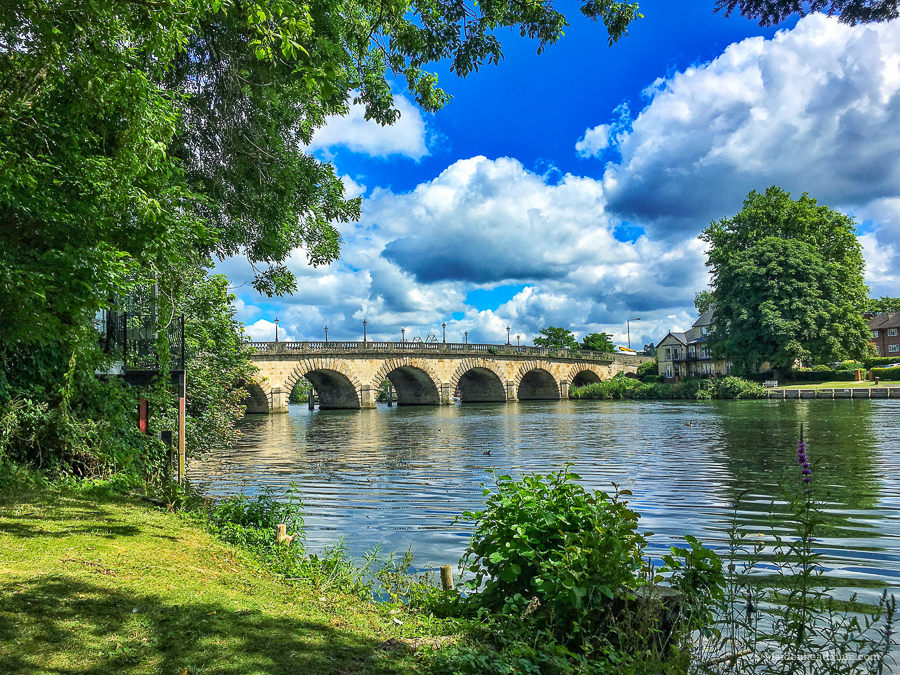 The River Thames flows through a variety of settlements, from busy city centres to the quieter countryside. As it ambles down towards the middle of its stretch you can find the popular town of Maidenhead.
The towns beginning can be traced from a chapel located by the river and since then the area has only grown to be a great place to live for commuters, families and those that have just got onto the property ladder.
From beautiful period properties full of charm and character, located along tree lined residential roads, to contemporary new build apartments with the town on your doorstep, Maidenhead has properties to cater for most.
If you are thinking about Maidenhead for your next move, here are 10 reasons why Maidenhead could be the perfect place for you:
Close to restaurants boasting up to three Michelin stars such as The Waterside Inn and Fat Duck in Bray.
With the Coppa Club, Roux at Skindles and The Boathouse at Boulters Lock nearby you can enjoy a cocktail with waterside or riverside views.
There is plenty of shopping on your doorstep from high street names to boutiques.
With the newly rejuvenated Waterway and River Thames close by there are plenty of walks that can be enjoyed whilst enjoying picturesque views, why not stop and have a bite to eat in one of the riverside restaurants or bars.
There are a vast array of local sports clubs, gyms and facilities nearby including rugby, golf and tennis clubs as well as watersports at Bray Lake.
The town offers excellent entertainment venues including the Odeon Luxe cinema and Norden Farm Centre for The Arts centre just a few minutes' walk away.
Maidenhead station is only a short walk away and has direct services to London Paddington in under 40 minutes. And when Crossrail arrives in 2022, train links to Reading, London and beyond will be even quicker.
Surrounding Maidenhead is the The Chilterns Area of Outstanding Natural Beauty which is ideal for a walk, hike, bike ride, pub lunch or a picnic.
Set on the edge of a stunning local nature reserve, Braywick Nature Centre offers memorable, immersive experiences for schools, families and volunteers.
Maidenhead has an abundance of schools to choose from including the highly regarded Burnham Grammar School and Newlands Girls School.
If you are interested in living somewhere with the best of both worlds, with town centre living yet beautiful countryside just a stone's throw away contact us to enquire what properties we may have that match your criteria.
Email: property@braxtons.co.uk
Telephone: 01628 674234.