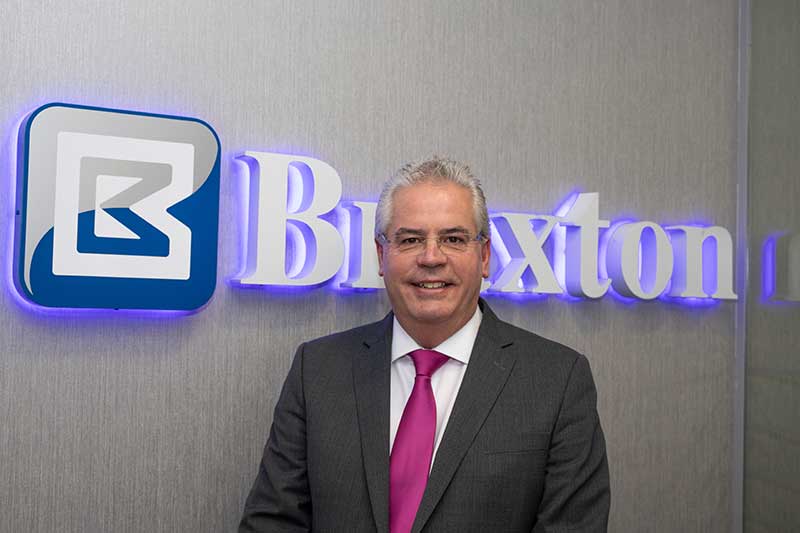 Tell us about the business
Braxton were founded in 1875 and nearly 150 years later we continue to operate under our original name and with the same ethos of delivering quality service and results for our clients and customers. Personally, I have worked with Braxton in Maidenhead for 37 years, and became owner /managing director of the business in 2019. We have a core of experienced staff for both sales and lettings who have been with the company for many years. Being an independent company with a longstanding local team, we know our market inside out and what our client's need from us. This is what motivates us all to offer the best service to the community we live in, with many customers returning to us again and again when they wish to buy, sell or let a property. It's hugely rewarding to be such a well supported company in Maidenhead.
How has your agency adapted to the pandemic?
Before the initial lockdown we had put measures in place for all the team to work from home, all incoming calls were diverted to mobiles, plenty of calls were made to both vendors and landlords to reassure them that we were still operational and Zoom and Teams meetings with clients became a daily occurrence. While officially closed, we had time to review what we needed to do to make sure we could hit the ground running in a Covid safe way. Once we were given the go ahead we had all measures in place to open immediately which gave us an edge over some of our competitors simply because we were open and available through technology and a highly dedicated team. We could see that demand was building and we needed to be in a position to take advantage should the market respond positively. Whilst a very different way of working, it has actually strengthened our resilience and improved how we operate moving forward. The safety of our team and clients is paramount. We no longer have people visiting the office, social distancing measures have been put in place within the office, staff constantly sanitize, desk surfaces and handles etc are constantly cleaned throughout the day. All of the team have regular coronavirus tests for their and our clients safety and fingers crossed, all tests to date have come back negative. On viewings masks and gloves are worn at all times and we adhere to the social distancing guidelines and we thoroughly vet our applicants to establish any potential risk.
How important have virtual viewings become?

Virtual viewings have been great, we have agreed many lettings transactions just on a virtual viewing. For sales, a virtual viewing is a good starting point to really establish if the applicant is seriously interested, however, a sale is such a financial commitment that our purchasers will still physically view a property before committing to an exchange of contracts. We now have fly throughs carried out on many properties which we feel have added value to the service we provide, property marketing and technology is constantly changing and becoming more accessible, as a company we embrace all the possible tools to reach out to a wider audience and deliver an excellent client experience.
How do you predict the market will perform in the first six months of the year for first time buyers and those already on the property ladder?

Since the first lockdown there have been many forecasts of what will happen to the market and values, all with differing opinions. We struggled, at the time, to see how anyone at that stage could predict what would happen, despite all the doom and gloom the market responded positively with a considerable increase in activity resulting in an incredible level of sales success through 2020. While we are now in another lockdown we are perhaps fortunate that as an industry we can continue to operate, demand is still strong despite the fact we are seeing less valuations and property instructions. This is totally expected given people seem genuinely concerned this time around with putting themselves at unnecessary risk. I expect the market will remain active – ultimately people will still need to move. Maidenhead as a town is going through much-needed regeneration which will, in our opinion, create a far better urban environment for both homeowners and businesses. Crossrail has now been put back to mid-2022, however we are seeing a migration of families moving out of London which is showing signs of increasing as families that have been living in city centres could well be looking at a change of lifestyle, giving upcity centre living for a more suburban lifestyle. We believe, as people have got used to working remotely from home, that many companies will be looking to reduce office space and allow more remote working, this will again give families greater flexibility to relocate further away from city centres which in our opinion will place Maidenhead as an attractive town to live within.
What impact will the end of the stamp duty holiday have on the market?
If the stamp duty holiday comes to an end, we may see the property market activity slow to a more normal and expected pace but ultimately people will, for a number of reasons, still need to move. As I have already touched on, Maidenhead is an attractive location to live within. There is some conjecture and uncertainty in the market as to whether the Budget will deliver any surprises either way and so we are proceeding with all of our activity until clarity is forthcoming.
What advice would you give to first time buyers?
My advice would be, firstly, to speak with a mortgage adviser to confirm affordability given future monthly financial commitments. Register with agents to receive details of property coming to the market and start getting quotes from solicitors to establish the likely costs of moving, at least when the right property is found you can proceed without delay. Time and again property is considered to be a sound investment, so I recommend getting on the property ladder sooner rather than later.