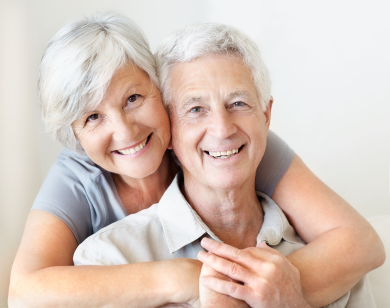 The long-term story as highlighted by our research is that property has performed very well with average over-65s making more than £9,000 a year during a period of record low interest rates and stock market volatility
The latest data from over-55s financial specialist, KeyRetirement.com, has revealed that property wealth amongst retired homeowners in the UK has passed the £1 trillion barrier for the first time.
According to the analysis, pensioners who have paid off mortgages earned an average of £19,120 tax-free each from their houses in the past three months taking their property wealth to a new record high. Only over-65s in London and Scotland missed out in the past three months with Londoners seeing average falls of more than £62,000 and Scots suffering declines of nearly £16,000.
However despite short-term ups and downs over-65 homeowners have seen strong long-term growth - since Key started analysing over-65s housing wealth in 2010, total pensioner property wealth has increased by around 24% or £245 billion which is worth around £55,000 on average for every homeowner. Owning a home has been worth around £9,100 a year for over-65s.
Its Pensioner Property Index shows over-65 homeowners now own homes worth £1.01 trillion outright underlining the huge role property wealth is playing in financial planning and improving lifestyles in retirement.
The growth in property wealth is helping drive the expansion of the equity release market with customers taking advantage of record low rates to cash in on their homes releasing around £76,300 on average, rising to more than £184,000 in London.
The South East of England has now replaced London as the wealthiest region for over-65s accounting for a fifth of all UK pensioner property wealth. But it's not doom and gloom for Londoners who, despite the recent fall, have experienced huge gains. Since the first index was published in 2010, Londoners have gained an average of £137,000 each over the period or £22,800 per year!
Key highlights how record low rates for equity release coupled with the gains made are great news for pensioners. Looking at the best fixed rate 12 months ago compared to today, a pensioner borrowing the average release of £76,300 would now save £29,867 in interest over 15 years, increasing to a staggering £49,651 saving over 20 years.