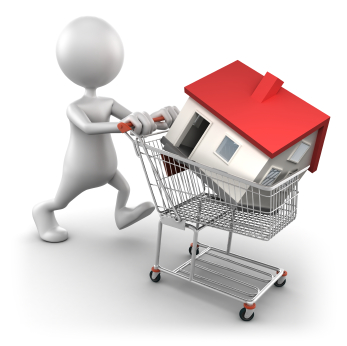 Six out of ten landlords are planning to increase their property portfolios over the next six months, research from Mortgages for Business reveals.
Some 84% of investors looking to expand said they are planning to purchase more houses and flats (vanilla Buy-to-Let) by the end of the year, thereby increasing the supply of rental properties to help cater for demand which continues to outstrip supply.
Just 3% of investors are planning to reduce their portfolios over the next six months, down from 6% last quarter.
David Whittaker, managing director at Mortgages for Business, said: "Landlord appetite for buying residential property is high. This will support the private rented sector and ease the strain on would be renters chasing too few properties."
The research, which polled the views of 159 investors, showed complex buy-to-let property is becoming increasingly popular probably due to the more attractive yields compared to vanilla Buy-To-Let properties. A quarter of respondents said that they were considering purchasing either HMOs, multi-units or semi-commercial property (or a combination of the three).
More than three quarters of landlords feel that lenders need to do more to support them and whilst it will come as no surprise that their main gripes were with rates, fees and LTVs, more interestingly landlords are looking for buy-to-let mortgages that cater for more specialist scenarios including more products for limited company applicants, products for holiday lets and more lending to ex-pats. Landlords were also interested in seeing more case-by-case underwriting rather than computer based lending decisions.
Just over half (54%) of investors who are planning to expand revealed they will need to refinance their existing properties. Of these, 20% are likely to struggle to secure finance because of a lack of equity, reflecting the dearth of high LTV mortgages in the market. As of June this year, there were only four 85% LTV mortgages available (from Kent Reliance).
Some 8% of investors also revealed they have been asked by lenders to refinance elsewhere, largely as a result of RBS which is looking to reduce its exposure to property and Bradford & Bingley which is looking to exit the market entirely.
Whittaker added: "Landlords are bullishly confident about the prospects of the buy-to-let market over the next six months. There are a huge number of would-be owners being displaced into the rental market every year, which has kept tenant demand sky high and pushed yields on private rental property over the 6% threshold."
Robin Rixon of Braxton said: "The conclusions from this survey match other reports and our own anecdotal evidence which shows that landlords are growing the number of properties in their portfolios by taking advantage of low interest rates, strong tenant demand and attractive yields."